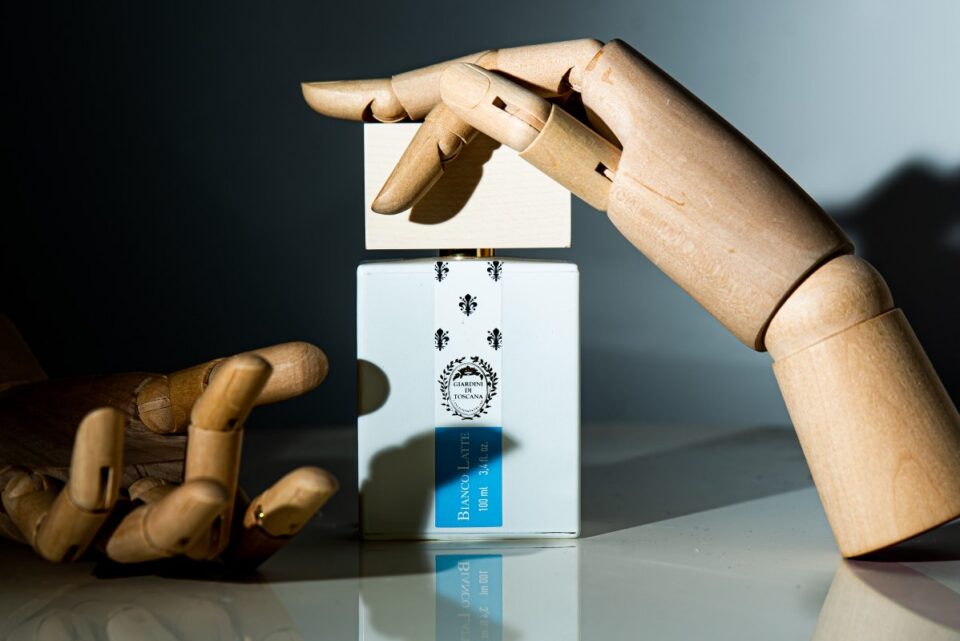 Giardini di Toscana is a line of designer perfumes, which is fully established as "niche perfumery". Our creations always stem from emotions, memories, styles, which arise from pure passion, rather than being deliberately conceived for mere marketing purposes.
Giardini di Toscana is the result of a natural evolution applied to the creativity of a family- run business, the satisfaction of a long brooding desire, the expression of harmony between people who share the same passions, a form of artistic expression that complements other similar expressions.
The perfumes originate from many different stories and each creation is absolutely original, peculiar, distinctive and matches unique personalities. These fragrances draw attention, not because of their intrusiveness or intensity, but thanks to their aesthetic quality and originality, which is why they are suitable for strong personalities, who are not simply trying to conform to current trends.
Bianco Latte is a caramel sweet composition that includes such ingrediants as: caramel, honey, coumarin, vanilla and white musk. The opening of the fragrance welcomes us with a sweet and incredibly intense scent of sticky caramel and sweet powdery vanilla. The whole thing rests on a thick honey base. The fragrance becomes even sweeter over time. Hints of honey and caramel play a key role here, making the fragrance intense and very long-lasting. Even in the last stage of the projection, the fragrance still maintains its sweet face, with cozy musk accents.
The fragrance parameters are very good. The composition stays on the skin for up to 16 hours. Bianco Latte is a surprising and intriguing fragrance from the very first seconds of application. It is one of my greatest discoveries this year. If you love sweet and mouthwatering fragrances, this product will be a great choice.
https://www.giardiniditoscana.com/
---
---
You might also like
---